---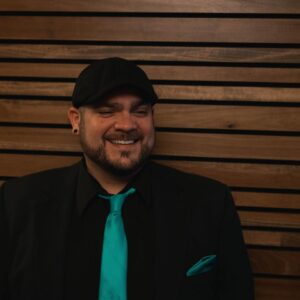 Jon Honeycutt is one of JJ Visual Design's lead designers. He has been creating visual packages for JJVD for more than a decade. Jon is a valued member of the team and continues to create new and engaging drills for our clients. Read below to learn more about Jon.

What is your role at JJ Visual Design?
I am a Lead Designer for JJVD. I write and design visual packages for several marching ensembles from across the country. I also assist in program coordination, choreography production, and video production.
What do you love most about working at JJVD?
My absolute favorite part about my job at JJVD is getting to see the final product of what we put together, knowing that I was able to help facilitate an amazing experience for so many different marching members.
How did you get into the marching arts?
My Dad took me to an IU football game when I was 9, and after seeing the Marching Hundred perform for the first time, I knew I had found my calling. Once I joined my HS marching band, I never looked back. I've been fully involved every year since then.
What are some of your hobbies outside of the marching arts?
In my spare time, I love to play video games like Planet Coaster, Microsoft Flight Simulator, and Fortnite. Let's get that dub!