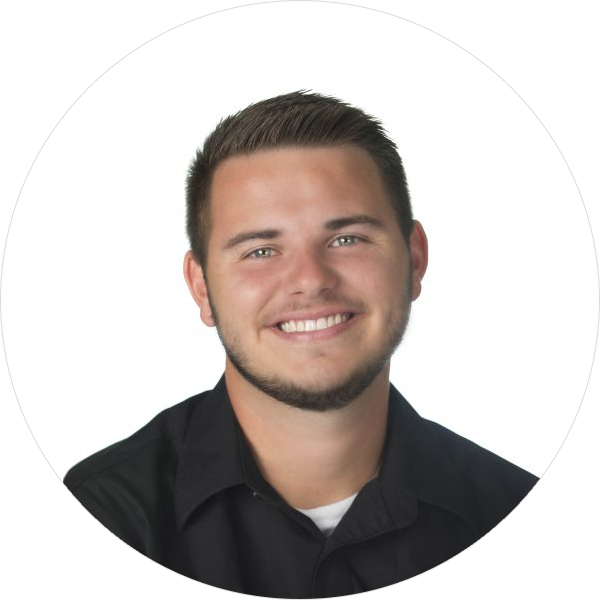 From St. Charles, Missouri, Tommy Roam has been a percussion enthusiast from the age of 12. First inspired by technical drumset players like Buddy Rich, Steve Gadd and Dave Weckl, Tommy soon became deeply invested in marching percussion. Tommy's passions have been the engine behind his deep lifelong investment in percussion education, program coordination, drill design, and battery arranging.
After marching esteemed groups such as the Glassmen Drum and Bugle Corps, the Bluecoats Drum and Bugle Corps, and Rhythm X, Tommy immediately began teaching at the World Class level. He served on the percussion staff at the Bluecoats from 2015-17, Carolina Crown in 2018, and served as the Battery Coordinator for the Crossmen Drum and Bugle Corps in 2020. Tommy also served as the Battery Arranger and Program Coordinator at ConneXus Percussion from 2013 to 2020.
Now residing in Dayton, OH with his wife and three bulldogs, Tommy is the Percussion Director for Kettering Fairmont High School, where he writes percussion music, gives private lessons, directs the fall and winter marching ensembles, and teaches 6th through 8th grade percussion studies during the week. When not teaching or writing, Tommy enjoys reading, cooking, hiking, video games, drumset, and spending time with his close friends and family.
Tommy is proud to be an artist with Promark Drumsticks and Evans Drumheads.