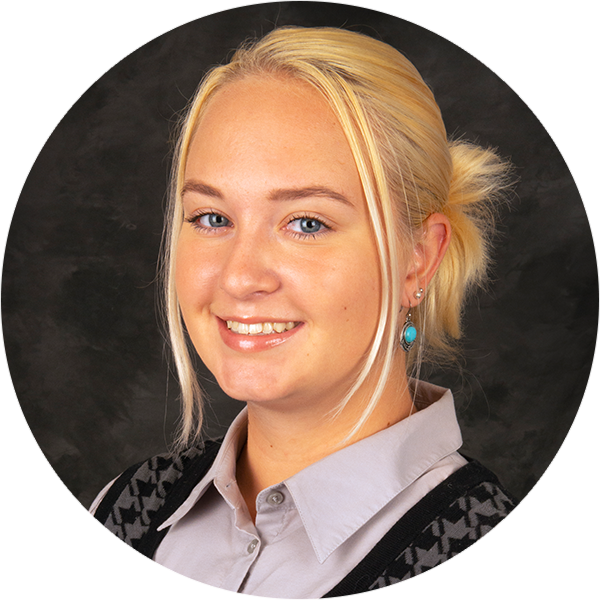 Christina Sieger is a visual designer hailing from Annapolis, Maryland. She graduated from Broadneck High School in 2019, and is currently a Music Education student at The Ohio State University. Her drum corps experience started in 2017 as a mellophone with Jersey Surf Drum and Bugle Corps, and then in 2018 she joined the Bluecoats Hornline. In 2019 she served as an assistant drum major with the Bluecoats before retiring from drum corps to spend her summers focused on visual design and instruction.
Her first two fall seasons in college were spent with Worthington Kilbourne High School, where she was a visual instructor and co-choreographer for two fall seasons as well as one winter season. In the fall of 2021 she joined The Ohio State University Marching Band for their 144th edition as a mellophone. She also has a passion for preparing young drum majors to lead their peers, and teaching them the fundamentals and advanced skills of field conducting.
Christina began designing fall marching band shows in the 2020 season, and was taught fundamentals of design and staging by Dr. Christopher Hoch, the director of Marching and Athletic Bands at OSU, and Jeremy Jorgenson, the president of JJVD.