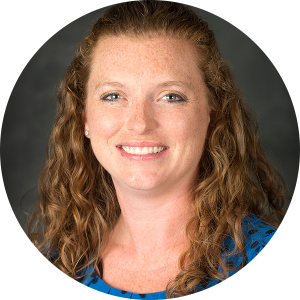 Visual Designer / Office Manager
Jessica Kelley has been involved with marching activities since 1999. She brings experiences from working with several Ohio programs including Miamisburg HS, Watkins Memorial HS, Olentangy Liberty HS and Westerville South HS. As a woodwind specialist and clarinetist, Jessica has had the privilege of learning from and working alongside phenomenal visual instructors over the years and has taken a marked interest in visual design, implementation and teaching.
As a classroom and ensemble music director for 10 years, Jessica is passionate about teaching students and working toward excellence in performance from both a musical and visual perspective. She teaches ensemble music in Olentangy Local Schools in Central Ohio and currently serves as the Assistant Marching Band Director at Westerville South HS.
Jessica holds a Bachelor of Music in Music Education with instrumental band emphasis from Wright State University and a Master of Music in Music Education with Choral and Instrumental emphasis from Kent State University. When she's not in the classroom or on the marching band field, Jessica enjoys spending time with her husband, Ryan, and their two children, Dylan and Rhiannon.